Vermicompost Manufacturers in Coimbatore
Vermicompost is a 100% organic manure (bio-fertilizer) produced by Vermi technology. We are the leading Vermicompost Manufacturers in Coimbatore that enhances germination, plant growth, and crop yield thereby improving root growth and structure. Vermi technology is a method of converting all the bio degradable waste such as cow dung, press mud (sugarcane crush), farm waste, kitchen waste, market waste, live stock waste etc into useful products through the action of earthworms. The output is called the Vermicompost which is free of toxic chemicals and biological pollutants.

Earthworms form a major component of the soil system and the organisms have been efficiently ploughing the land for millions of years and assist in recycling of organic nutrients for efficient growth of plants. Though many species of earthworms are suitable for waste processing, two species namely EISENAS FETIDA and EUDRILUS EUGENIAE have mainly taken in to consideration for Vermicomposting.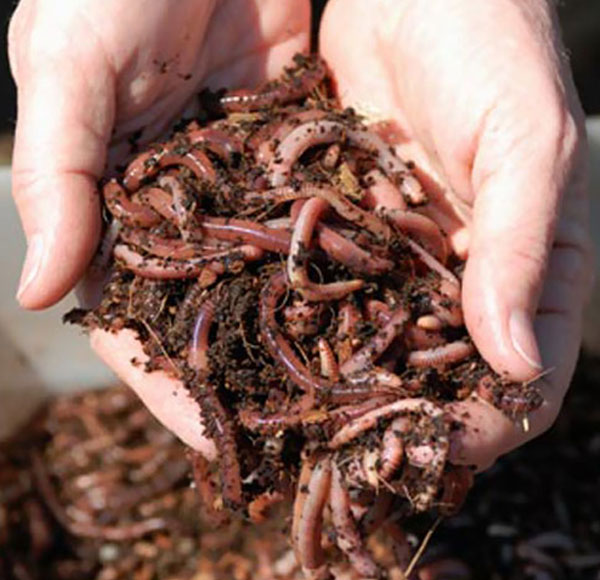 All degradable waste are converted into economically useful agricultural input.
N, P, K % is more than the normal heap manure. N-Nitrogen, P-Phosporus, K-Pottash which are the macro nutrition for the plant
Soil texture and aeration improves and Maintains the pH value of the soil
Soil remains lose compared to chemical fertilizers, this improves water holding capacity, hence more useful in dry farming, it also helps in easy root extension/spreading
Attacks of pests is minimal compared to chemical fertilizers and heap manure
Make the soil softer and fertile, Increase the harvest yields and reduce diseases
Avoids toxic pesticide and fertilizers, Provides toxic free end products and hence ambient environment
It provides humus, organic matter, micro organisms, major nutrients like Nitrogen, Phosphorus, Potassium, Manganese, Calcium, Magnesium and micro nutrients like Boron, Zinc, Molybdenum, Iron etc.
It is economical and cheaper
We produce the Vermicompost fertilizers using earthworm named Eudrilus Eugeniae is a species of earthworm native to tropical West Africa and now widespread in warm regions, both wild and under vermiculture, also called the African night crawler. We use 100% pure cow dung as raw material.
Panchakavya
Panchakavya is an organic liquid fertilizer and insecticide; This product has the potential to play the role of promoting growth and providing immunity to plant system. Panchakavya consists of nine products viz. Cow dung (25%), cow urine (25%), Fresh milk (15%), Matured curd (10%), Ghee (5%), Banana (5%), Tender coconut (5%) and Sugarcane juice or Toddy (10%).

The fermentation process is done by using these products for 15-20 days that enhanced and enriched by further addition of jaggery and fruit juice. All the above items can be added to a wide mouthed mud pot, concrete tank or plastic can as per the above order. The container should be kept open under shade. The content is to be stirred twice a day and the mixed solution will be ready after 30 days.
Benefits Of Panchakavya :
The properties of Panchakavya revealed that they possess almost all the major nutrients, micro nutrients and growth hormones required for crop growth
The uses of Panchakavya increases immunity of plants and other living organisms to fight diseases
Cures already infested plants and other living organisms, stimulates growth of plants with more branches and increases yield
This makes the end products non toxic, fresh for long time and healthier.
This acts both as macro nutrition and pesticide for the crop
Direction Of Use :
This fertilizer is used by mixing or adding 1 litre of the fermented liquid along with 20 litres of water and sprayed to the plants. The use of herbal pesticides increases immunity of plant growth.
Herbal Pesticide
Our Herbal Pesticide is an organic pesticide having natural herbs extract. We manufacture Herbal Pesticide by following stringent quality process in terms of using raw materials, precise composition, and suitable packaging. These products are made from herbal ingredients that ensure the non-toxic and Eco-friendly nature, that helps to eradicate insects and flies from crops, these products do not harm the yield of the crop.

The Herbal Pesticide is prepared by using the below raw materials: Nerium oleander (arali), datura metel (umatham), aristolochia bracteata (adu-tinna- palai), jatropha curcas (kattamanakku), neem (veppilai), ailanthus excelsa (peenathi), leucas aspera (thumbai), calotropis gigantea (erukkalai), cassia auriculata ( avaram).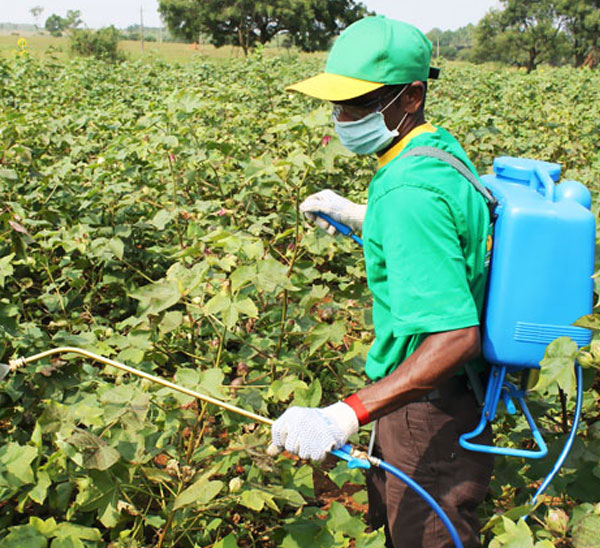 Benefits Of Herbal Pesticide :
100% natural, Non toxic.
Free from chemical, Provide protection against diseases and pests
Enhances the productivity of the plant.
Increase self life, 100% water soluble.
Direction Of Use :
This fertilizer is used by mixing or adding 1 litre of the fermented liquid along with 20 litres of water and sprayed to the plants. The use of herbal pesticides increases immunity of plant growth.
We Also Supply
Coir pith
Bio manures like Azosphyrillum, Phospho bacteria, Pseudomonous, Trichoderma Viridi.